Welcome to the ComputerHobbyShop



'RAM' Makes Computers Fun and Affordable!
(Posts by a Professional IT Trainer & Computer Expert).

Hi, I'm a baby boomer tech geek and computers are my hobby. Since the boomer generation is the first to grow up in a technology-dominated world, us boomers have seen it all happen, from LPs to DVDs and from Happy Days to BluRays. Join me as I share fun green earth ways that I've used personal computers & talk trends in tech hobbies.
Signed, Richard A McFarland, aka 'RAM'. It's real geek time!


---
Why I built this site.
People used to get together in User's Groups to help each other out with tech as far back as the 70's and earlier too.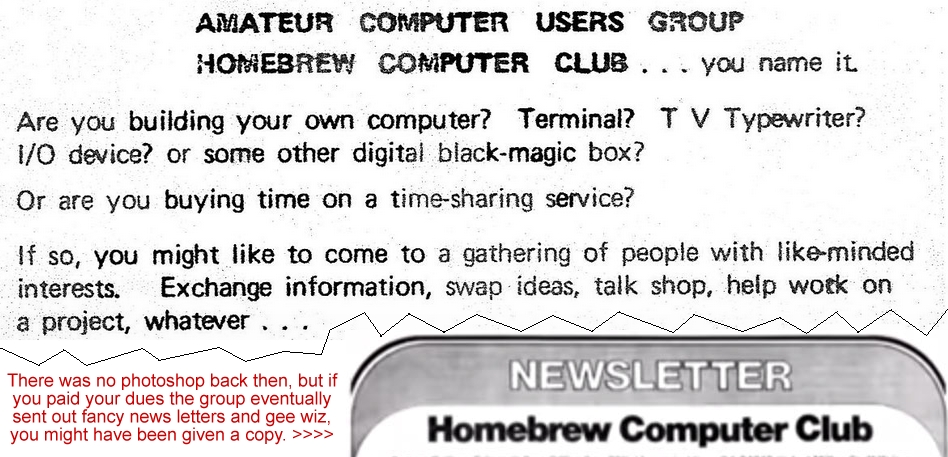 SHARE, (a 1955 group of aerospace industry users of IBM mainframes), is the oldest group still active, but most all
of those once popular user's groups & club meetings have long since moved to the Internet as 'THE' source of help.

New changes continue as studies now show that most people trend to view websites via mobile devices.

I'm rebelling against trends. My desktop PC connects to my large screen TV and is my favorite way to surf the net.
But even if you are a 'trender' & don't own a computer, I can help you get one, and at cost far less than normal.
Plus, with my expert tips, tricks, reviews & news, you'll be more informed, save $$ and have more fun too!


---
01/14/2020: In case anyone else wants to know, I received a question about my Dell Intel Core i5 with a Fast SSD Drive. 'kevigadsde_0' on eBay wanted to know, ... 'will your computer be able to hook up to my hdmi tv or [does it have to] be a computer montior?' I replied, 'No problem, you just need a DisplayPort to HDMI adapter. You could also adapt DVI to HDMI, but trust me, DisplayPort to HDMI is better ... the adapters are cheap, and can be found on eBay...'. I had converted this PC from "BuyItNow" to an auction and it is at $9.95 at the time of this post.
Good Luck Bidders!


---
01/13/2020: I never thought I'd see 2020. I was born around the time that
Sputnik was launched into space.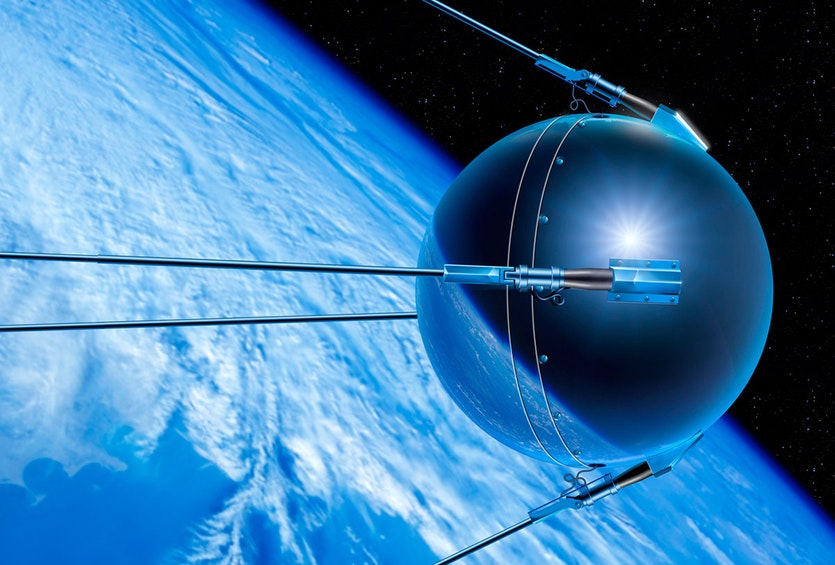 I remeber the late 50s and early 60s were times when many thought the earth would be destroyed by nuclear war. But today the trend is more towards Arctic ecosystems protection from oil spills and black carbon emissions.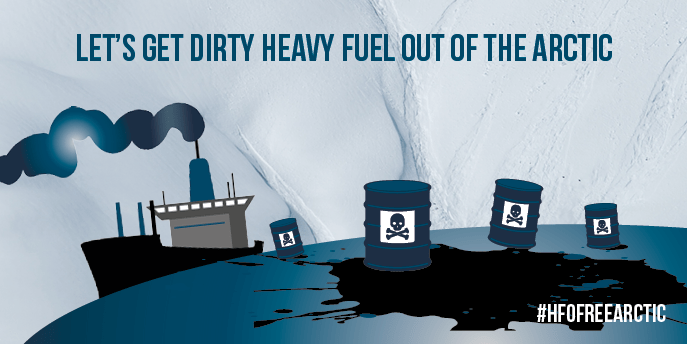 I grew up on a farm & fought for the preservation of wild life. This attitude of a green earth was new to many people, but I followed it into my future work with computers. See my Green Earth PC Project for January 2020.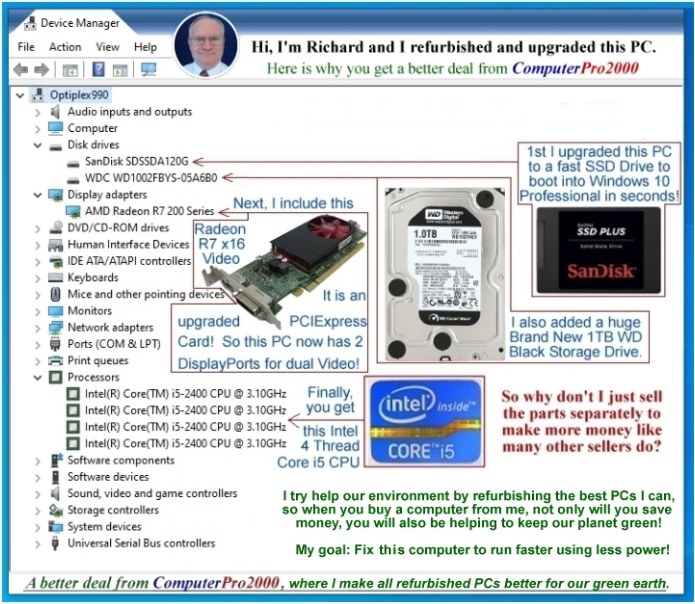 ---
12/30/2019: Here in my last post for 2019, I've just upgraded a Dell Intel Core i5 with a Fast SSD Drive. It now boots faster into Windows using less power! I also has a new WD Black 1 TB Hard Drive for website graphics, data backups & maybe even a games library too. It was a lot of fun to refurbish. Click the image for more details.
Happy New Year!



(I think you'll like how fast I've made it and I know someone will love this PC. I'm glad you'll get a chance to buy my carefully refurbished and latest project from my last post in 2019. See you in 2020!


---
12/11/2019: Here's feedback from one I helped on the December 4th post, 'Refurbished Intel Core i7s'.



(I think he meant to say, "transaction", but his main point is still clear)....
He bought most of my PCs from my post last week and he's very happy!
I'm glad, but so more people get a chance, in the future I'd ask followers to only buy once per post.


---
12/4/2019: On this date, I've been refurbishing used PCs & Macs just for the fun of it and
I've just finished 4 PCs and 1 Mac. See the Refurbished Intel Core i7s listed below.

Here an entire PC can sell for less than just the CPU might sell for alone.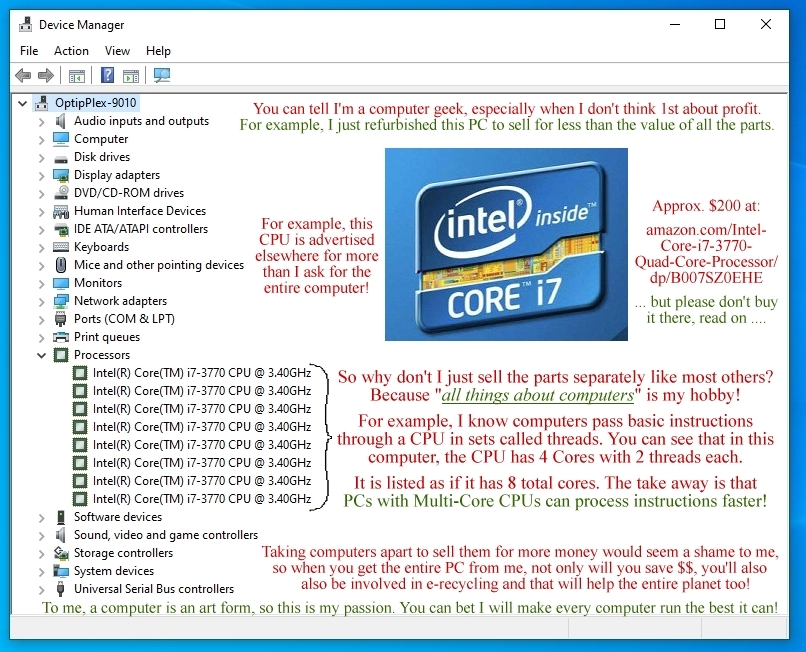 Take a good look at this Intel Core i7 Dell PC for example....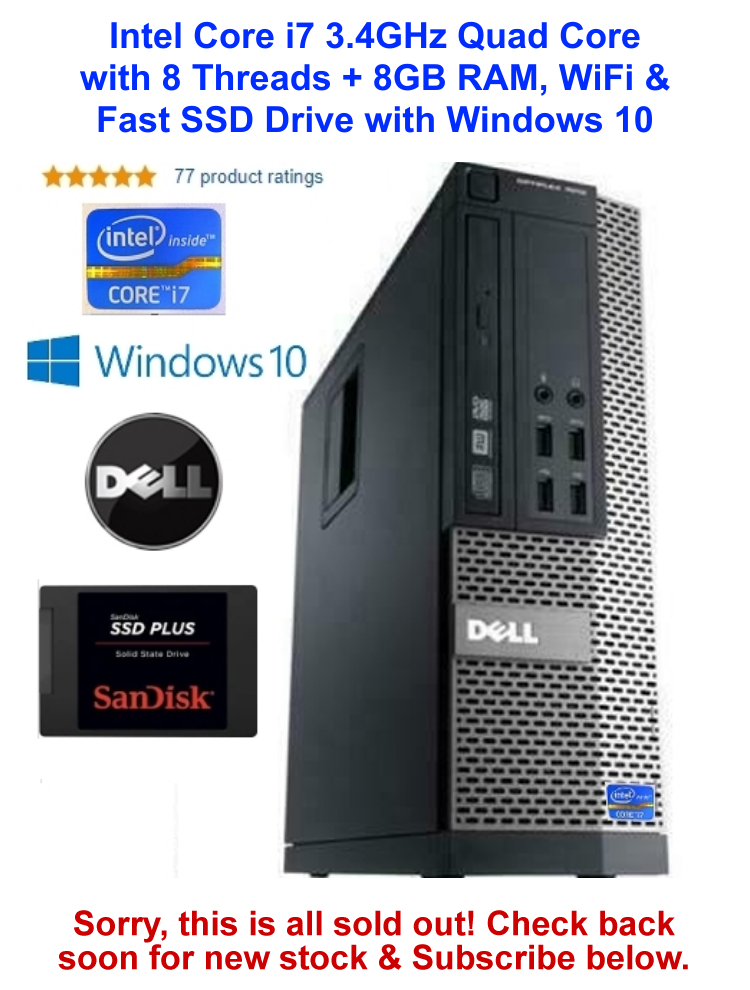 Click to see the original details and so you can be among the 1st to know, click the subscribe button below.

And if you like Apple computers, then here is a Mac mini you should see....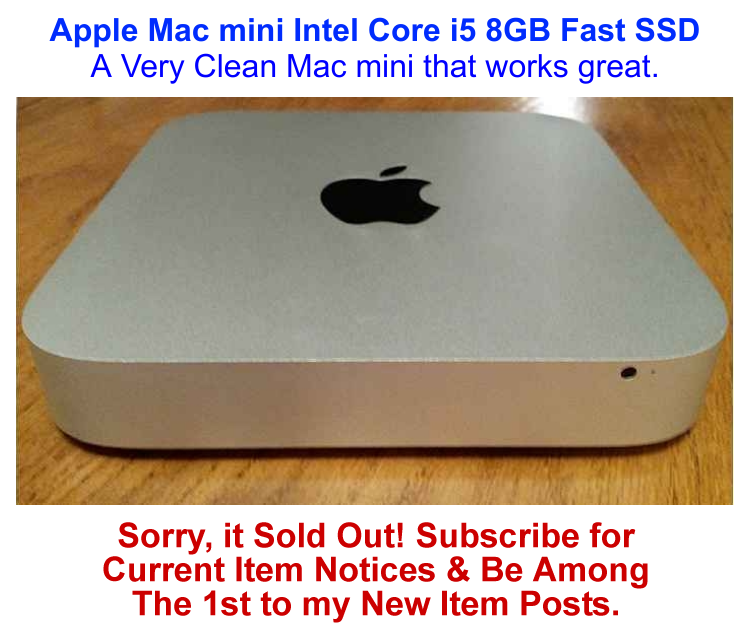 Click to see the original post or be among the 1st to know, click subscribe below.


---
RAM's RANDOM ACCESS FILE:
Great things in the tech world....

Looking for computer repair help? I offer Expert Help Here, but remember, my time is limited so no large jobs.

Looking for a good paying job? Many tech oriented jobs exist with "specific goals & strategic openings".

Tech workers who speak a second language are needed as the demand for bilingual workers is rising.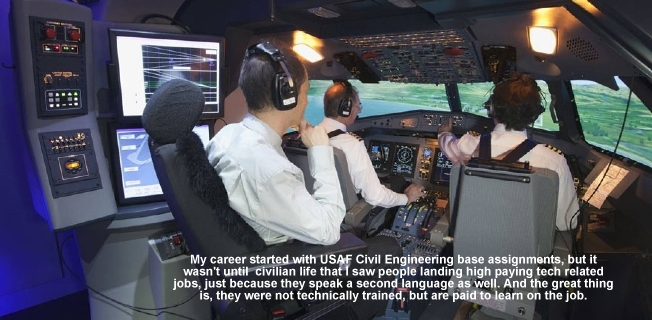 I used to teach tech seminars. It was high pay training at $2,000 per week plus bonuses & all expenses paid.
Nothing before made over 6 figures a year. I felt like a real geek rock star as I traved to teach a thousand + clients
in the lower 48 states, Alaska, Hawaii + Canada. Traveling trainers get served by a lot of flight attendants.





I always enjoyed traveling, especially to share my best tech ideas.
My success helping people has encouraged me to post on this site and share my expert skills!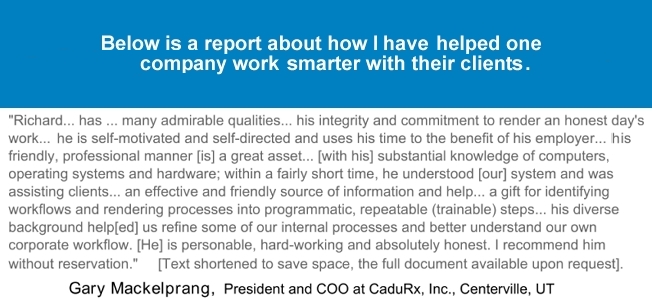 Eventually, seminars became less popular than the Internet and times changed.

I found new work teaching tech at a U.S. Dept. of Labor Center.





There, the real challenge seemed to be getting people to beleive in what they can do!
Many would say, "but you are highly qualified. I just can't do what you can do." To that I would say,
.... no, you can only do what you are willing to learn to do and I bet that is far more than most
people realize right now. Years ago, I never thought I would get the ratings or reviews below....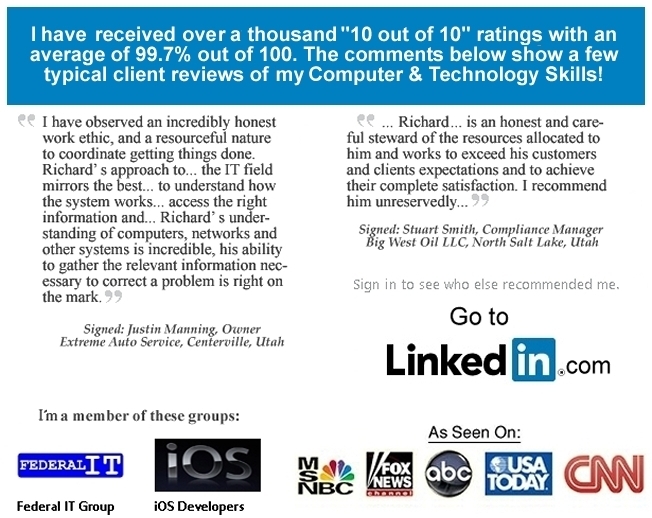 Ready for more? Besides all the great deals, there's a lot of fun at ComputerHobbyShop.com!
See my sign up & subscribe to be part of the fun. It's just $9.95 to not miss another post.